Dear Thurlow Ward residents,
Thanks for visiting my website. Communication with you is a top priority. Below you will find important upcoming dates, links to information, including my Twitter feed, Council meetings video streaming, reports on progress and results as well as my voting record on all significant council decisions. Additionally, there are various ways that you can connect with me. I value your comments and ideas. To effectively represent you, I need to hear from you.
As your Councillor, it is important that I provide regular updates to you as well as get feedback from you, so that I can be accountable and truly represent you. I would like to thank those residents who attended the spring Ward meeting. The comments and feedback was helpful leading into the 2018 Operating Budget meetings the following week.  
The City's 2018 Capital Budget was approved in late November and your priority on roads remains a focus. Funding continues to increase for the Comprehensive Road Maintenance Program. I am pleased to announce that $2.9 Million will be allocated for 2018, with $1.25 Million allocated specifically for Ward 2. In the past three Capital Budgets (2016-2018), since I have been advocating for better road maintenance, the City will have invested approximately $7.8 Million in funding for this comprehensive program, with $3.5 Million allocated specifically for Ward 2. Should this pace continue, every road in Ward 2 will have had comprehensive maintenance completed within the next 4 years. These results are unprecedented and deliver on one of your priorities, being well maintained roads.
The 2018 Operating Budget was approved in early April with a 1.54 % increase for Belleville Urban, 1.46% for Cannifton Urban, 2.10% for Cannifton Rural and 2.52% for Rural. Please keep in mind that the tax rates vary from billing area with Belleville Urban at the highest rate. The tax rate was also adjusted based on re-assessment and new assessment (or growth) across all areas, with Belleville Urban and Cannifton Urban seeing the largest growth. 
As Chair of the Departmental Performance Standards Committee, I am pleased to report that work continues in developing measurements to ensure we are delivering results to city residents. A public dashboard will be launched on the City's website during the May 14 Council meeting. 
It continues to be an honour and privilege to represent you on Belleville City Council. My focus remains steadfast in ensuring the issues important to you remain front and centre at City Hall. After all, it is about your community and your priorities.
Sincerely,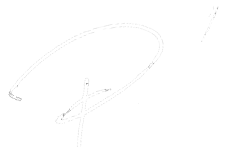 Results / Updates
Results
2017 RESULTS
The Comprehensive Road Maintenance Program received an increased funding allocation for 2017 with $1.25 Million dollars for the shave & pave program, $1.25 Million dollars for the rural resurfacing program and $250K for Slurry Seal Resurfacing Program.
The Vacant Unit Tax Rebate program for commercial and industrial properties will be phased out by 2020. Rebates for 2018 will remain at 30% but the application must include marketing plan as well as meet property standards for eligibility. 2019 rebates will be reduced to 15%.  It will be important for next council to consider reserve account for this tax revenue to create grant program for entrepreneurs with new start-ups to fill vacancies.
I had requested a staff report for Council's consideration regarding a comprehensive overview of all by-law enforcement activities. Council has since adopted a new proactive by-law enforcement policy, particularly as it relates to property standards.
2016 RESULTS
A new Comprehensive Road Maintenance Program was implemented city-wide. Allocations included $1 Million dollars for a shave & pave program, $1 Million dollars in new funding for a rural road resurfacing program. This program also includes crack sealing and other new initiatives.
City signed 8-year agreement with the AHL Belleville Senators.
Funding for a Recycling Centre at the Thurlow Landfill
Work as commenced on a Revitalization Plan for Thurlow Park (Harmony Road)
New playground equipment was installed at Clarence Bird Park with Settler's Ridge subdivision.
Two new fire stations were constructed and opened in Ward 2 (Station #3 – Old Hwy 2 and Station #5 – Hoskin Road)
2016 City Budget had favourable tax impact for residents (Cannifton Urban 0.09%, Cannifton Rural -0.35% and Rural -0.17%)
A number of Capital projects were completed – Bronk Road Rehabilitation and Bridge Replacement, Grass Boulevard Reconstruction,
2015 RESULTS
Council passed my motion (May 11, 2015) for the creation of a committee to implement a Departmental Performance Standards Committee.  This will provide clear measurable results related to service delivery.
Doubling Property Tax Credit – Low Income Seniors / ODSP Homeowners. I introduced a motion, which passed at Council in a By-Law on April 27, 2015 to have this tax credit increased annually by $50 so that by 2018, this property tax credit will have doubled to $400.
An asphalt pathway on Sidney Street has been approved from Bell Blvd to Millennium Parkway. This will address a significant public safety issue in terms of pedestrian and cyclist safety as well as enhance connectivity over Highway 401. (Capital Budget, February 26, 2015).
Funding has been allocated for playgrounds in Canniff Mills and Settler's Ridge subdivsions. This is a significant community enhancement for these neighbourhoods. (Capital Budget, February 26, 2015).
Funding has been approved for a number of Thurlow Ward roads to resurfaced and for others to have the initial designs completed for road reconstruction. (Capital Budget, February 26, 2015)
Council approved my motion to change the Regular Council Meeting times to 5pm. This will ensure greater accessibility for citizens that work to attend council meetings, either to make a deputation or observe from the public gallery. The purpose is to ensure increased citizen engagement. (January 12, 2015). Unfortunately, Council voted to return to a 4pm meeting time effective April 11, 2016.
Council approved my motion to expand the mandate of the Agricultural Advisory Committee to now include all encompassing Rural Affairs. This is important to ensure the unique issues of agriculture, rural residents and rural business are highlighted and discussed. Recommendations of this advisory committee will be brought forward to City Council. (January 8, 2015)
Service delivery expansion – Curb side leaf and yard waste pick-up as well as Christmas Tree pick-up in Thurlow Ward has been implemented as a regular service. This is important considering residents have already been paying for this service in their property taxes for a number of years. This equalizes the service across the entire city.
Progress
The Departmental Performance Standards Committee continues with its work, in consultation with departments, on the development of performance indicators and results reporting. It is anticipated that results reporting will commence in 2017 with dashboards available on the city's website for public access.
As chair of the Youth Advisory Committee, I am pleased that we were able to make two student appointments to this committee. More students are always welcome. It is important that we get this committee to work and provide an opportunity for youth to have real and meaningful engagement in decisions that impact their city.
There are a number of capital projects for Ward 2 that will be addressed by 2018, including Mineral Road / Maitland Drive Reconstruction & Servicing Extension and Mudcat Road Reconstruction.
Voting Record
Below is an overview of the major council agenda items and my votes (not official minutes):
Updated voting records pending. Thank you for your patience.
News / Upcoming Meetings
____________________________________________________
____________________________________________________
CITY COUNCIL MEETING
Monday May 14, 2018 at 4:00 pm
City Hall – Council Chambers
Agenda – Available here…
PLANNING ADVISORY COMMITTEE
Monday May 7, 2018 at 5:30 pm
City Hall – Council Chambers
Agenda – Available here…
Need an Issue Addressed?

Let Paul know what issues are important to you!
Biography
Member of Council – December 1, 2014 – present
Member of Council – December 1, 2000 to November 30, 2003
Current Committee Appointments:
Belleville Library Board – Chairperson
Departmental Performance Standards Committee – Chairperson
Belleville Youth Advisory Committee – Chairperson
Grant Committee – Vice Chairperson
City Council Planning Committee / Planning Advisory Committee
Active Transportation Committee
Quinte Conservation
Hiring Policies and Practices Review Committee
Thurlow Community Centre Committee
Connect with Paul
Do you have Feedback, Questions and / or Comments to Share?
Paul would like to hear from you.