Dear Thurlow Ward residents,
Thanks for visiting my website. Communication with you is a top priority. Below you will find important upcoming dates, links to information, including my Twitter feed, Council meetings video streaming, reports on progress and results as well as my voting record on all significant council decisions. Additionally, there are various ways that you can connect with me. I value your comments and ideas. To effectively represent you, I need to hear from you.
Thanks to those Thurlow residents who attended the Ward meeting on November 22. As your Councillor, it is important that I provide regular updates to you as well as get feedback from you, so that I can be accountable and truly represent you.
The City's 2018 Capital Budget was approved in late November and your priority on roads remains a focus. Funding continues to increase for the Comprehensive Road Maintenance Program. I am pleased to announce that $2.9 Million will be allocated for 2018, with $1.25 Million allocated specifically for Ward 2. In the past three Capital Budgets (2016-2018), since I have been advocating for better road maintenance, the City will have invested approximately $7.8 Million in funding for this comprehensive program, with $3.5 Million allocated specifically for Ward 2. Should this pace continue, every road in Ward 2 will have had comprehensive maintenance completed within the next 4 years. These results are unprecedented and deliver on one of your priorities, being well maintained roads.
We were able to invest in further capital projects again this year, while keeping the 2018 Capital Budget overall tax impact to 1.90 percent. The 2018 Operating Budget will be presented in April 2018.
As Chair of the Departmental Performance Standards Committee, I am pleased to report that work continues in developing measurements to ensure we are delivering results to city residents. We are currently working on a software program to share these results on the City's website. This will be fully implemented in 2018.
It continues to be an honour and privilege to represent you on Belleville City Council. My focus remains steadfast in ensuring the issues important to you remain front and centre at City Hall. After all, it is about your community and your priorities.
Sincerely,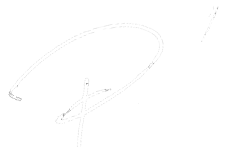 News / Upcoming Meetings
____________________________________________________
____________________________________________________
CITY COUNCIL MEETING
Monday February 12, 2017 at 4:00 pm
City Hall – Council Chambers
Agenda – Available here…
PLANNING ADVISORY COMMITTEE
Monday March 5, 2018 at 5:30 pm
City Hall – Council Chambers
Agenda – Available here…
WARD MEETING
April 2018 – Watch for details.
Need an Issue Addressed?

Let Paul know what issues are important to you!
Biography
Member of Council – December 1, 2014 – present
Member of Council – December 1, 2000 to November 30, 2003
Current Committee Appointments:
Belleville Library Board – Chairperson
Departmental Performance Standards Committee – Chairperson
Belleville Youth Advisory Committee – Chairperson
Grant Committee – Vice Chairperson
City Council Planning Committee / Planning Advisory Committee
Active Transportation Committee
Quinte Conservation
Hiring Policies and Practices Review Committee
Thurlow Community Centre Committee