Dear Thurlow Ward residents,
Let me start by thanking you for the privilege to represent you on Belleville City Council. I enjoy meeting with you, discussing issues, addressing your concerns and championing your ideas. I have listened to your issues and have laid out a very specific, results-oriented agenda to deliver on your priorities.

For example, your message regarding the state of our streets and roads was heard clearly and in the past four years we have made significant strides. I championed a Comprehensive Road Maintenance Program for the city with more money being invested in Ward 2 this past term than ever before. Since 2015, approximately $4.15 million dollars has been allocated for enhanced road maintenance in Ward 2 alone, which is almost matching Ward 1 with $4.19 million dollars. Should this pace continue, every road in Ward 2 will have had comprehensive maintenance completed within the next 4 to 5 years. These results are unprecedented and deliver on one of your top priorities.
It is important to hear from you at Election time, but in order to truly represent you, I need to hear from you regularly. I will maintain this website and social media presence to keep you informed and a way for you to share your thoughts with me. In addition, I will continue to host bi-annual town hall Ward meetings prior to Capital and Operating Budgets to get your feedback before making decisions with your tax dollars, to provide you updates and to field questions as my accountability to you. I will be hosting a virtual Town Hall meeting for Ward 2 residents on Thursday November 26 at 7:00pm. Send an e-mail to councillor.carr@belleville.ca to register.
I understand the importance of fiscal prudence and have put forward motions to set annual budget targets without reducing services. I have also championed key performance indicators for city departments. This is the first step in an overall performance management program, designed to ensure enhanced service delivery, optimal customer service and ensuring value for money.
I would encourage you to take a few moments and review some of the results that have been achieved during the past Council term. I will build on this momentum and have outlined some initiatives for the current Council Term. Just select the "Issues / Results" tab above to learn more. 
My focus remains steadfast in ensuring the issues that are important to you remain front and centre at City Hall. After all, it is about your community and your priorities.
Sincerely,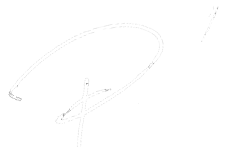 Issues / Results
Some Priorities for the Council Term (2018-2022):
Protect current funding and advocate for more in relation to the Comprehensive Road Maintenance Program to ensure our sustained focus on good roads does not change.
Propose city-wide pre-budget consultations to enhance citizen engagement, including public meetings and community surveys.
Set Operating Budget targets for city staff to ensure tax impact is minimal.
Reintroduce my motion for the creation of a Lobbyist Registry to ensure transparency at City Hall.
Reintroduce my motion for a Vacant Building Registry which would be self-funded to target chronic vacancies and prevent urban decay.
Propose the creation of a business start-up or occupancy grant program with the taxes received as a result of eliminating the vacant building tax rebate.
Create a Performance Management system, which includes annual department plans, results-based budgeting, and performance agreements for all employees, with the goal of focusing on our corporate priorities, enhanced service delivery, optimizing the customer service experience and ensuring value for money.
Introduce a Pay-As-You-Go Capital Budget Program in order to reduce the reliance on debt.
Support measured and reasonable public – private waterfront development that enhances community space.
Continued focus on a diversified economy, including private investment in tourism infrastructure.
Continue to advocate to senior levels of government in relation to hydro costs (Veridian service in Ward 2) and active transportation (cycling / pedestrian facilities) over Hwy 401. Monitor rural broadband expansion and continue to communicate with our Member of Parliament to ensure it meets expected results.
Ensure we have an Affordable Housing Strategy that includes mixed affordability in all new developments and partner with Habitat for Humanity in securing land for development.
Continue to host bi-annual town hall Ward meetings to hear your concerns, ideas and maintain my accountability to you.
Expand the physician recruitment program to include nurse practitioners, which will include some discussion with the provincial government.
Build upon our subdivision parks that now have new playground equipment with the installation of splash pads and multi-purpose play surfaces (outdoor skating rinks, basketball and tennis courts).
Review demand for the expansion of modernized transit options to service ever growing neighbourhood communities in Ward 2.
Propose the implementation of Community Engagement Surveys to obtain feedback on city services and programs as well as provide every resident with the opportunity to help shape our City with their ideas.

Increase property tax credit for low income seniors homeowners to $800 per year by 2022 in order to help seniors with the affordability to remain in their homes.
2018 RESULTS
The Comprehensive Road Maintenance Program received an increased funding allocation for 2018 with $1.25 Million dollars for the shave & pave program, $1.4 Million dollars for the rural resurfacing program and $250K for Slurry Seal Resurfacing Program.
Construction Tender Awarded – New Police Services Facility – construction underway with completion in 2019.
Active Transportation By-law passed.
Municipal Accommodation Tax – Consultation process implemented.
Amendment to Business Licensing By-Law restricting number and locations of Pay Day Loan Establishments (My motion).
Property Standards By-law Amendment – Reduction of time for vacant buildings to have boarded up windows (My motion).
Departmental Performance Indicators and Community Dashboard Display implemented (My motion).
Tender approved for Mineral Road & Maitland Drive reconstruction – includes curbs, street lights, and sidewalks.
No change to Fire and Police Service area rating of property taxes for 2018.
Tender awarded for Latta Bridge Reconstruction.
Funding allocated in capital budget for playground equipment at Boyd Park in Deerfield Subdivsion.
Traffic control Synchronization – Phase 1 – 16 Intersections.
I introduced a motion setting 2018 Operating Budget target that was accepted by council that staff prepare a draft 2017 operating budget with an overall tax rate increase of no more than 1.5 per cent, with no reduction in current levels of service. This was important given significant Capital Budget Program and its impact on taxes.
2018 City Budget had favourable tax impact for residents (Cannifton Urban 1.46%, Cannifton Rural 2.10% and Rural 2.52%).
2017 RESULTS
The Comprehensive Road Maintenance Program received an increased funding allocation for 2017 with $1.25 Million dollars for the shave & pave program, $1.25 Million dollars for the rural resurfacing program and $250K for Slurry Seal Resurfacing Program.

Met with HLA Member of Parliament in Ottawa to advocate for rural broadband internet.

Contract awarded for Mudcat Road Reconstruction – completion date in 2018.
An ATV By-law was approved permitting All Terrain Vehicle use on rural municipal roads as per the Highway Traffiic Act (My motion).
Reduction of speed limit to 40 km/h in area of Foxboro Public School to enhance public safety (My motion).
Enhanced grass maintenance Highway 62 / Highway 401 interchange – Provincial contract was inadequate – Received encroachment agreement and awarded contract to ensure better image of City as travellers enter our community (My motion).
A Request for Proposal was approved to complete an update to the City of Belleville Official Plan – this is an important mechanism as we plan for future growth, that includes inclusive zoning, affordable housing, and complete streets.
Yardman Arena Expansion and Renovation Project – Total Budget $20.5 Million – approximately $10 Million investment was required to maintain this asset "as is". With the additional funding, the City was able to attract professional hockey as well as provide an improved venue for concerts, conventions and trade shows.
I introduced a motion for staff to investigate the creation of a Lobbyist Registry in order to enhance transparency at City Hall. Unfortunately, this was defeated in a recorded vote 5-4.
The Vacant Unit Tax Rebate program for commercial and industrial properties will be phased out by 2020. Rebates for 2018 will remain at 30% but the application must include marketing plan as well as meet property standards for eligibility. 2019 rebates will be reduced to 15%.  It will be important for next council to consider reserve account for this tax revenue to create grant program for entrepreneurs with new start-ups to fill vacancies.
I had requested a staff report for Council's consideration regarding a comprehensive overview of all by-law enforcement activities. Council has since adopted a new proactive by-law enforcement policy, particularly as it relates to property standards.
I introduced a motion setting 2017 Budget target that was accepted by council that staff prepare a draft 2017 operating budget with an overall tax rate increase of no more than one per cent, with no reduction in current levels of service. This was important given significant Capital Budget Program and its impact on taxes.
2017 City Budget had favourable tax impact for residents (Cannifton Urban 2.00%, Cannifton Rural 2.00% and Rural 1.20%).
2016 RESULTS
A new Comprehensive Road Maintenance Program was implemented city-wide. Allocations included $1 Million dollars for a shave & pave program, $1 Million dollars in new funding for a rural road resurfacing program. This program also includes crack sealing and other new initiatives.
City signed 8-year agreement with the AHL Belleville Senators.
Funding for a Recycling Centre at the Thurlow Landfill
Work as commenced on a Revitalization Plan for Thurlow Park (Harmony Road)
New playground equipment was installed at Clarence Bird Park with Settler's Ridge subdivision.
Two new fire stations were constructed and opened in Ward 2 (Station #3 – Old Hwy 2 and Station #5 – Hoskin Road)
2016 City Budget had favourable tax impact for residents (Cannifton Urban 0.09%, Cannifton Rural -0.35% and Rural -0.17%)
A number of Capital projects were completed – Bronk Road Rehabilitation and Bridge Replacement, Grass Boulevard Reconstruction,
2015 RESULTS
Council passed my motion (May 11, 2015) for the creation of a committee to implement a Departmental Performance Standards Committee.  This will provide clear measurable results related to service delivery.
Doubling Property Tax Credit – Low Income Seniors / ODSP Homeowners. I introduced a motion, which passed at Council in a By-Law on April 27, 2015 to have this tax credit increased annually by $50 so that by 2018, this property tax credit will have doubled to $400.
An asphalt pathway on Sidney Street has been approved from Bell Blvd to Millennium Parkway. This will address a significant public safety issue in terms of pedestrian and cyclist safety as well as enhance connectivity over Highway 401. (Capital Budget, February 26, 2015) (My motion).
Funding has been allocated for playgrounds in Canniff Mills and Settler's Ridge subdivsions. This is a significant community enhancement for these neighbourhoods. (Capital Budget, February 26, 2015).
Funding has been approved for a number of Thurlow Ward roads to resurfaced and for others to have the initial designs completed for road reconstruction. (Capital Budget, February 26, 2015)
Council approved my motion to change the Regular Council Meeting times to 5pm. This will ensure greater accessibility for citizens that work to attend council meetings, either to make a deputation or observe from the public gallery. The purpose is to ensure increased citizen engagement. (January 12, 2015). Unfortunately, Council voted to return to a 4pm meeting time effective April 11, 2016.
Service delivery expansion – Curb side leaf and yard waste pick-up as well as Christmas Tree pick-up in Thurlow Ward has been implemented as a regular service. This is important considering residents have already been paying for this service in their property taxes for a number of years. This equalizes the service across the entire city. (My motion).

2015 Budget tax impact – (Cannifton Urban 2.24%, Cannifton Rural 3.05% and Rural 3.67 %).
News / Important Links & Information
____________________________________________________
____________________________________________________
IMPORTANT LINKS

Agendas, Minutes, Live and Archived Meeting Videos
Available here…

City of Belleville – Report an Issue
Traffic Complaints – Click here…
_____________________________________________________
WARD 2 TOWN HALL MEETINGS
Stay tuned for details.
Biography
Member of Council – December 1, 2014 – present
Member of Council – December 1, 2000 to November 30, 2003
Current Committee Appointments:
Belleville Public Library Board – Chair
Planning Advisory Committee – Chair
Grant Committee – Chair
Transit Operations Advisory Committee – Member
Traffic Advisory / Active Transportation Committee – Member
Fairgrounds Property Use Committee – Member
Departmental Performance Standards / Hiring Policies Committee – Vice-Chair
Quinte Conservation – Member
Business Retention & Expansion Committee – Alternate Member
Stirling & District Recreation Centre – Alternate Member

Personal Life:
Paul was raised in the Bay of Quinte region. He and his family have lived in Belleville, and specifically Thurlow Ward, for over 24 years, since his return to the area following post-secondary studies. Paul holds a Bachelor of Arts Degree in Honours Criminology from the University of Windsor and is a 25 year veteran of the Correctional Service of Canada. He has worked at six different penitentiaries during his career and currently oversees case management at Bath Institution, east of Belleville. He is also a certified Crisis Negotiator instructor and has been involved in resolving a number of serious barricaded incidents and disturbances over the years of his career. In his spare time, he enjoys boating, kayaking and riding the Eastern Ontario Trails with his ATV. 
Connect with Paul
Do you have Feedback, Questions and / or Comments to Share?
Paul would like to hear from you.